Designed by Jess Sorel
Nemschoff Palisade Booths
Comfort and accessibility make Palisade Booths a welcome addition to healthcare waiting rooms and reception areas. The integrated table—with an offset base for wheelchair accessibility—provides ample space for guests to work and also serves as a gathering point where people can socialize.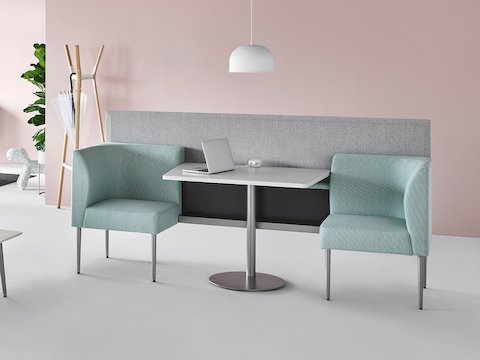 Comfort and privacy
Booths create a more intimate setting where one person can work, or two people can socialize while they wait. Optional privacy screens provide a barrier to traffic.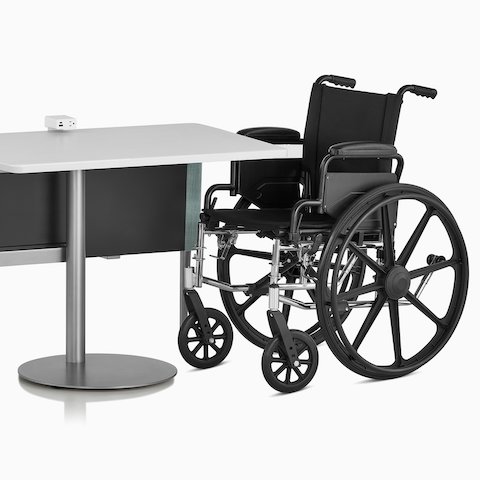 A welcoming seat for everyone
Integrated tables provide ample space for all guests to connect. An offset pedestal base thoughtfully accommodates accessible chairs.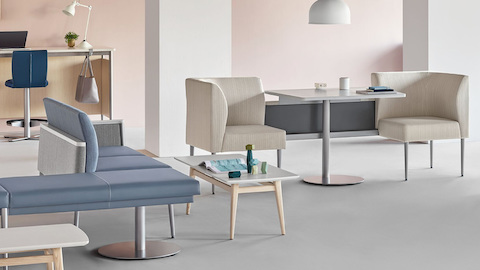 Integrated versatility
The booths coordinate with Palisade Multiple Seating to expand possibilities for seating arrangements. Designers can create diverse settings with the line of seating, screens, benches, and tables. They all integrate beautifully for a welcoming environment.
Specs
View the dimensions, materials, features, and available options for the Nemschoff Palisade Booths.
"My hope is to have a positive impact on transforming people's experience in the context of healthcare environments."
A Complete Collection for Waiting Areas and Patient Rooms Alike
Discover all the ways Palisade can work for you.