Designed by David Allan Pesso
Nemschoff Pamona Flop Sofa
Making the most of valuable space
Whether staying for an hour, a day, or overnight, visitors to patient rooms should be comfortable. Without changing its footprint, the Nemschoff Pamona Flop Sofa is easily converted from comfortable sofa to supportive sleeping surface and back again. A simple two-step process "flops" the cushion, allowing guests to stay by a patient's side during their visits, however long they may be.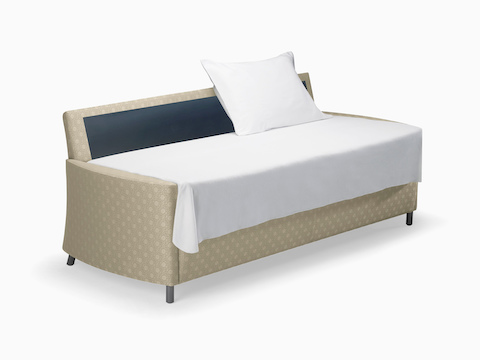 Simplicity works
The mechanism-free design allows the sofa to become a spot for sleeping without creating pinch points or requiring tricky conversion in the process.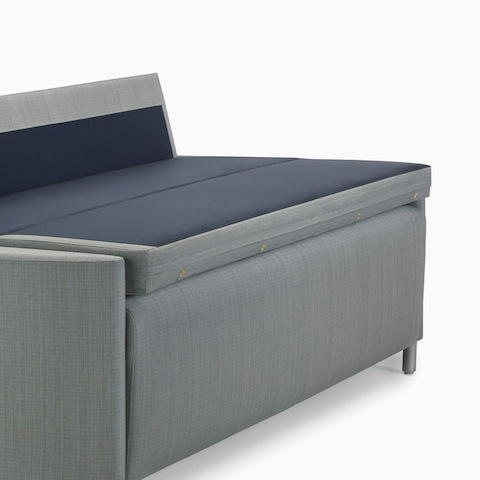 An easy conversion
The attached continuous back cushion converts easily to an 80.25" x 30" antimicrobial, moisture-proof, and cleanable surface.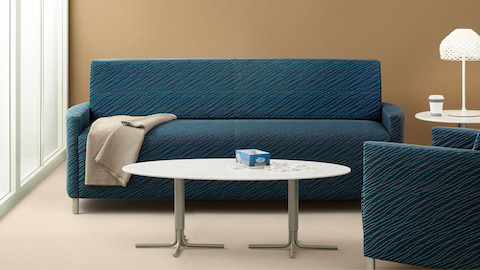 The legs have it covered
Powder-coated metal legs provide long-term durability. The wall-saver edge and leg design also protect walls from scuffs.
Specs
View the dimensions, materials, features, and available options for the Nemschoff Pamona Flop Sofa.
"I've learned the importance of being fully aware of what you're doing at any given time and place, and being where you are when you're there."
A Contemporary Collection for Waiting and Patient Rooms
Discover all the ways Pamona can work for you.