Designers
Laura Guido-Clark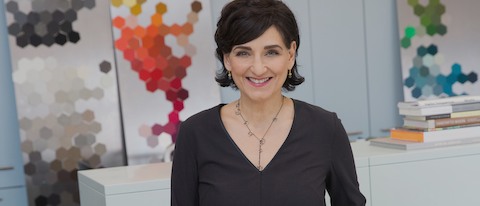 Materials create an emotional layer within a setting—particularly their color, according to Laura Guido-Clark, Herman Miller's Creative Director of Materials Innovation.

Guido-Clark is an expert on the skin of consumer products—their color, materials, and finish. She has spent over 20 years studying the always new and surprising ways that human beings react to the look and feel of objects.
"To create a more human environment, we have to understand the depth of materiality and how it affects people. [Color, materials, and finish] often speak to you before anything else."
- Laura Guido-Clark
Guido-Clark works closely with Herman Miller to explore, develop, and produce materials that give way to both productivity and pleasure. She helped refresh our entire materials collection and worked on all the finishes for the remastered Aeron Chair. In her ongoing partnership with us, she advocates for the meaningful connection between products, materiality, and the human experience.